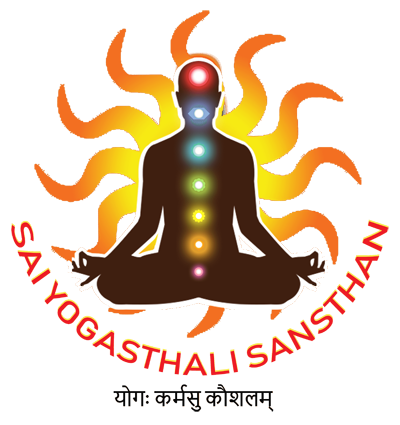 About Sai Yogasthali Sansthan
Sai Yogasthali Sansthan is one of the best Yoga institutes in Jodhpur, Rajasthan. Brings Yoga to every body in a way that is safe and comfortable to adopt for their fitness level, age group and communal groups. We always keep our clients requirement in the upfront.
We believe that Yoga should be accessible to everyone regardless of any circumstances. We also provide certification in Yoga, we have wide range of Yoga teacher training courses. We also contribute our Yoga training to the non-profit organisations.
About International Yoga Organization
International Yoga Organisation IYO® is a Registered Affiliation body by GOVT OF INDIA. International Yoga Organisation IYO® is Registered with USA FEDERAL & UNO-UNITED NATIONS ORGANISATION, The purpose of International Yoga Organisation IYO® is to raise the level of Yoga Teachers and to bring Sincere Standards for Yoga Schools.
International Yoga Organisation IYO® Welcomes the inputs from the Head of the Schools to understand what Best need to be done for the growth of their work and services. International Yoga Organisation IYO® is very concerned with the training of Yoga teachers and their continues Progress. International Yoga Organisation IYO® will keep their eyes on the Base of Yoga and will Help one and all to Grow in their philosophy and the standards of Pure YOGA.
The International Yoga Organisation IYO® provides services in five key areas: Affiliation to International Yoga Schools & International Yoga Teachers, Support for Yoga Professionals, Yoga – Empowering the World, Health and Safety Training, and International Humanitarian work. The International Yoga Organisation IYO® exists to provide compassionate care to those in need. Our network of Generous Donors, Yoga Enthusiasts, and Beneficent share a mission of preventing and relieving suffering, from home and around the world, through five key service areas. With your help, we will work toward a world in which everyone can live a full, healthy, and vibrant life.
About World Yoga Alliance
Yoga Alliance is the largest nonprofit association representing the yoga community. Our mission is to promote and support the integrity and diversity of the teaching of yoga. We do this through
YAI has a number of Divisions around the world, each headed by a dedicated Director, who serve as our representatives in their respective countries. They come from all corners of the world and share a passionate commitment to the cause of authentic Yoga traditions.
ABOUT INDIAN YOGA ASSOCIATION
Indian Yoga Association is a registered society, Registered Under the Society Registration Act of 1860.
Swami Ramdev ji is the Chairman of the Governing Council and Guruji Dr HR Nagendra is the President. Founded under the legendary Yogi Padma Vibhushan Late Dr BKS Iyengar ji. IYA is a maiden attempt to unite all yoga paramparas in a common cause. Indian Yoga Association is committed to promotion and advancement of Yoga and its applications around the world and industry-cum-self-regulatory body to facilitate activities of member institutions.